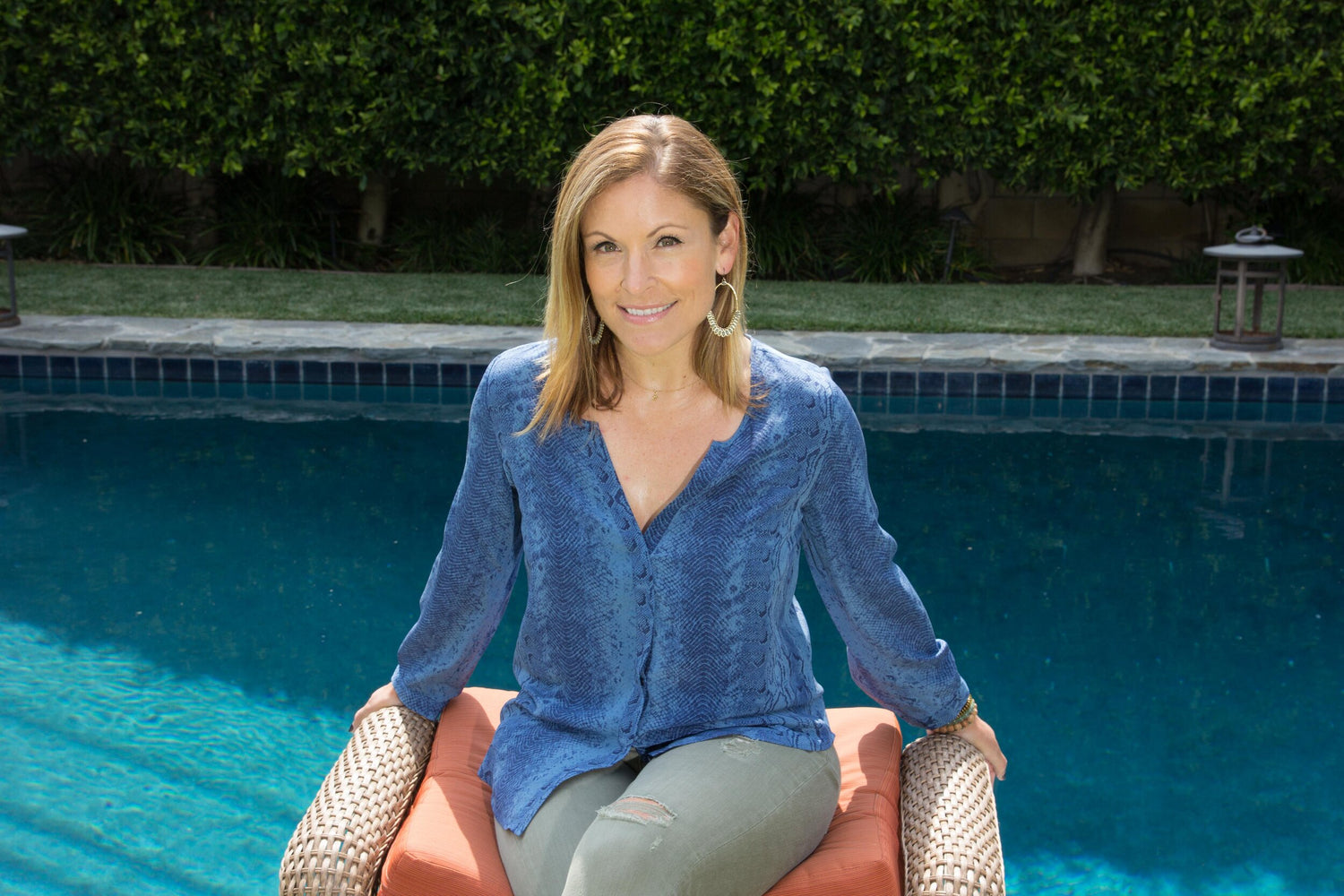 CHRISTINA SHADLE | FNTP | RWP
I'm Christina Shadle an NTA-certified Functional Nutritional Therapy Practitioner (FNTP) and Restorative Wellness Practitioner (RWP) based in Los Angeles, CA. I specialize in empowering my clients (locally and virtually) to get in the kitchen and fuel their health with real food and heal through simple lifestyle changes. I also have a degree in communication with concentrated studies in speech from California State University, Chico and am a recovering Type-A public relations professional with a whole host of irritable bowel issues myself. Before I became an FNTP, I spent so much time and money trying to hack my digestive issues, combat afternoon slumps, relieve my intense PMS, and lose stubborn belly fat. Now I feel more in charge of my health than I have in years, as I finally have clarity into what MY body needs to thrive.
My goal is to empower you if you feel like you "don't have time to cook" and to shift your priorities and see how simple it is to shop for and cook meals that nourish your body down to the cellular level. And also how to prepare healthy swaps to cure the junk food cravings that often derail our health. Outside of office hours, making munchies, and wellness research, you can usually find me taking yoga or Pilates classes, hiking with my husband (BTW, he's the BEST chiropractor in Los Angeles), attending concerts, or traveling with friends.
When diet is wrong, medicine is of no use. When diet is correct, medicine is of no need.
WHAT IS NUTRITIONAL THERAPY?
Functional Nutritional Therapy Practitioner

A Functional Nutritional Therapy Practitioner™ ("FNTP") is a professional certified by the Nutritional Therapy Association, Inc.®. FNTPsbelieve that many of the health problems plaguing modern society are the result of poor nutrition. FNTPs are able to identify and address the body's weaknesses through a nutrient dense diet, lifestyle changes and supplementation to bring the body back into balance and restore its ability to heal. FNTPs are dedicated to supporting The Foundations of Nutrition (see image below) with the right types of whole foods and nutrients to restore and maintain optimal health. The primary goal is to empower clients to become more knowledgeable about—and responsible for—their own health.

What to Expect

Christina will evaluate your nutritional and lifestyle needs, make bio-individual recommendations and provide follow-up support for dietary changes, lifestyle choices and personalized nutritional supplementation based on the following: 

Initial, Exploratory Interview
Analysis of Food + Mood Journal
Nutritional Assessment Questionnaire
Functional Lab Testing

Based on each client's symptom presentation, wellness goals and the hard data obtained from functional lab testing, Christina creates customized protocol recommendations which include: lifestyle and mindset tips; ongoing accountability and support; targeted supplementation; healthy recipe inspiration; a comprehensive healing plan which will always involve sourcing and eating "real food" – food in its most natural, nutrient-dense state, fresh from the earth, free of toxic chemicals and with minimal to no processing.
Nutritional therapy provided by Side Benefits Nutrition is not intended as a diagnosis, treatment, prescription, or cure for any disease or illness. Side Benefits Nutrition is not a substitute for your physician or any other healthcare provider. A Nutritional Therapist is not trained nor licensed to diagnose or treat pathological conditions, illnesses, injuries, or diseases. If you are under the care of another healthcare provider, it is important that you contact and inform them to your use of nutritional supplements. Nutritional therapy may be a beneficial add-on to more traditional care, and it may also alter your need for medication, so it is important you always keep your prescribing physician informed of changes in your nutritional program.